Cutting-edge patented device
Suitable for Micro Needling & Mesotherapy
Superior quality & safety
Compact desktop unit with LED display
Advanced brushed aluminium Mesotherapy handpiece
Patented safety membrane
Tilting needle plate
Made in Germany
ISO certified
MESO POWER DEVICE MICRO NEEDLING & MESOTHERAPY
With the Meso Power Device you can offer professional non-invasive mesotherapy and micro needling with a high standard of hygiene. 
The Meso Power Device MS-3 is finished to the highest quality. The ergonomically shaped handpiece produces very little noise or vibration and is easy to hold. The hygiene modules can be operated at a working speed of 50 to 150 strokes per second. The device is suitable for use in state-of-the-art clinical microneedling and non-invasive mesotherapy.
With special attention to design and high-quality materials, the outer casing is made of brushed aluminum. The slim handpiece is attached to the stainless steel clipboard held by two small magnets.
The Meso Power Device MS-3 is manufactured in Germany. Particular emphasis is placed on quality, precision and performance. In addition, the hygiene modules used in conjunction with the equipment are equipped with a patented safety membrane.
Meso Power Device MS-3 is an affordable device with unlimited benefits:
Sophisticated and safe clinical microneedling and non-invasive mesotherapy device
Disposable hygiene module with patented safety membrane
Suitable for the treatment of lighter and darker skin tones
(Fitzpatrick I – V)
Needle length can be adjusted by turning the handpiece
The handpiece does not reach very high temperatures even after prolonged use.
No ablation or visible damage to the skin
Adjustable needle speed. The frequency can be set to 11 levels, from 50-150 NPS (needle lift per second)
The selected needle frequency is digitally displayed
Option to connect a second handpiece
Minimal regeneration time of the skin
Low risk of PIH (Post Inflammatory Hyperpigmentation)
Low noise and low vibration
Manufactured in Germany
These methods are used widely and successfully for anti-age treatments (wrinkles, hair loss, stretchmarks) and reduction of scars depths. The treated skin has very short regeneration phase / downtime after treatments with Meso Power Device MS-3, which is a great benefit for your client.
CERTIFICATES & REGISTRATION
We place great importance on quality and safety. For this reason, the certification of our quality management system is rated very highly in our company according to ISO 13485.
ISO 13485 is a standard that sets out the requirements for a comprehensive quality management system in the areas of development, production, after-sales service and the assembly of medical devices.
Our certificates for medical approval (micropigmentation/microneedling/hygiene modules): EC certificate: G1 17 05 67752 012ISO 13485 certificate: Q1N 17 05 67752 011
Warranty
2 years warranty on machine and handset.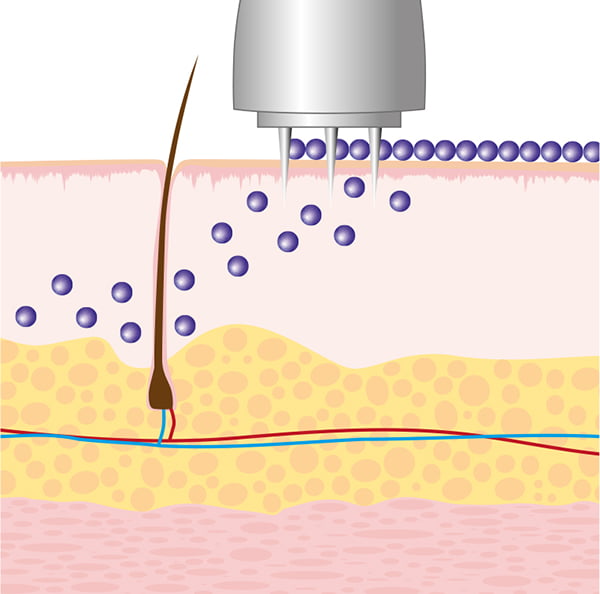 Operating Conditions
Ambient temperature: +10 °C to +35 °C Relative humidity: 30% to 75% Width x height x depth: 230 x 45 x 185 mm Weight of handpiece: ca 100 g Total weight: 1100 g
Technical Parameters
Type: AD-1.3-MN-MP

Rated voltage: 15 V – (DC)

Frequency: 50 Hz

Power input: 5.7 V A max

Working frequency: selectable from 50 – 150 hits / second

Drive: precision DC motor

Operating mode: continuous operation